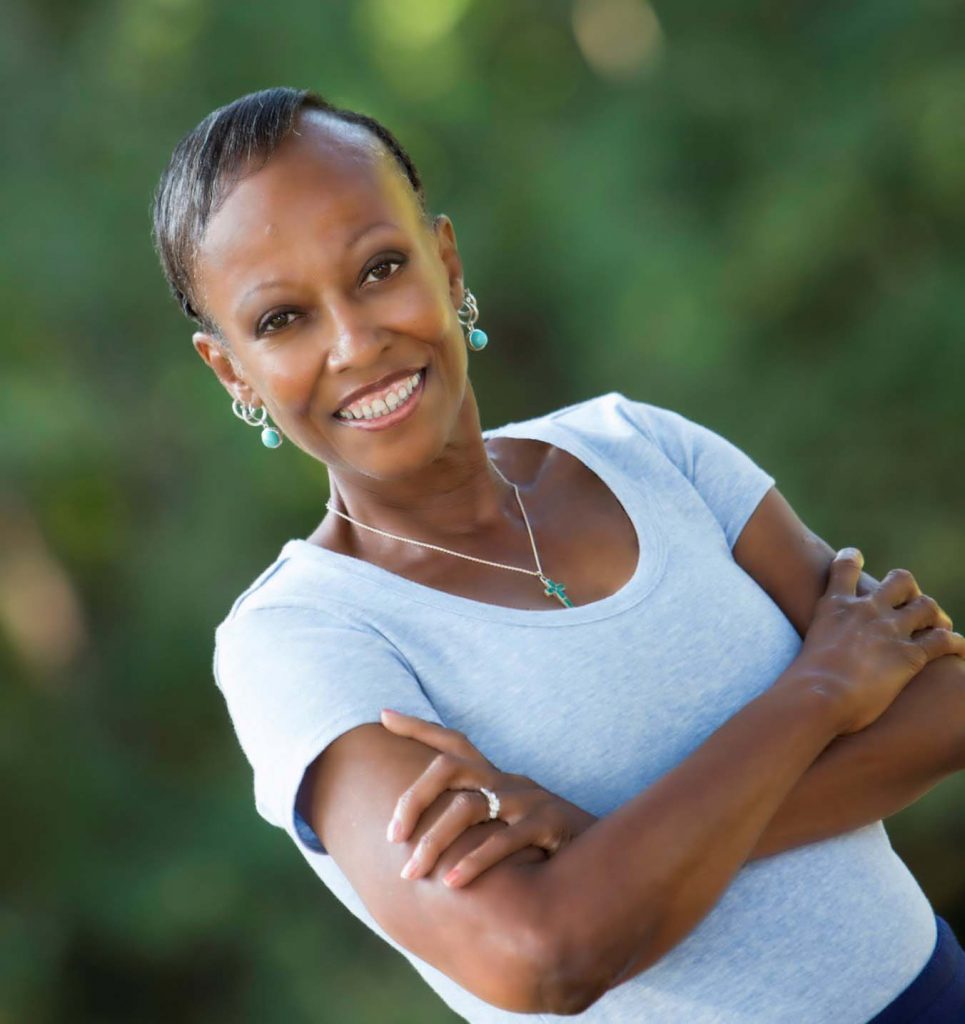 Irene Phillips, EdD, MPA, OTR/L
Dr. Irene Phillips
HEALTH & LIFE COACH
---
YOUR BODY MASS INDEX (BMI) AND WHAT IT MEANS
START HERE:
BMI Categories:  Underweight = <18.5 Normal weight = 18.5–24.9 Overweight = 25–29.9 Obesity = BMI of 30 or greater Source: NIH.gov Calculating your BMI is a complementary service of this website. Because of the COVID-19 pandemic, health and life coaching services are limited. Please be safe and follow current CDC guidelines. "Laus Deo"
IRENE PHILLIPS is a Health & Life Coach and licensed Occupational Therapist with years working in healthcare, and practicing life coaching. She is a certified Health Coach with the American Council on Exercise (ACE). Dr. Phillips' analytical and organizational skills created her a healthy lifestyle and life goals for a meaningful professional life. She is a testimony to how if one sets realistic goals for a healthy lifestyle then life goals are easier to achieve. Her life spans a broad range of educational and practical skills demonstrating her qualification and motivation to help others meet their health and life goals. Dr. Phillips has a,
Doctor of Education in Pastoral Community Counseling, Argosy University
Master of Arts in Christian Ministries, Gordon-Conwell Theological Seminary
Master of Arts in Occupational Therapy, New York University
Master of Public Administration, University of Southern California
Bachelor of Science in Social Welfare, State University of New York
I begin my client relationship with a consultation to discuss the client's goals and the options to make it a reality.  My goal is to help the client achieve goals with a balanced approach using principles for behavior modification. Success in achieving life goals has to be in concert with living a healthy life style. Spiritual and emotional healing are an integral part of the process.
The body is a temple… (1 Cor. 6:19) and should be kept healthy in mind, body, and spirit for achieving health and life goals. Whatever we do with our temple should be Godly to build it up so that the foundation does what it is designed to do.
There is to be a take charge attitude because clients are experts in determining the best approach for reaching health and life goals. I recognize that sometimes clients are unable to make progress on their own.
To put into practice my beliefs, I am the founder of CardioWT, a cardio, weight training, and nutrition education support network especially designed for the mature women to reach her goals of living a healthy life style.
I believe in evidence-based best practice. You can find my work in publications such as Ordinary Miracles: True Stories About Overcoming Obstacles and Surviving Catastrophes; in Topics in Geriatric Rehabilitation; in Social Science: Rights, Politics, Commitment and Action; in AIDS Patient Care and STDs, and in OT Practice.
---
I support the faith community's responsibility to provide an alignment with teachings about divine living. I offer strategies for helping members live a healthy lifestyle for preventing lifestyle-related diseases such as, obesity, diabetes, and cardiovascular disease through healthy eating, and physical activity, while loving God, neighbor, and self.
I work in community to improve the social-health well-being of individuals, groups and neighborhoods working alongside other healthcare professionals. I work with populations that are high-risk for lifestyle-related diseases through workshops, group education, and individual interests.
I work with small groups of clients with similar goals who are part of a support network whether in community or workplace who seek strategies for living a healthy lifestyle and doing one's passion for their life work in and outside the workplace.
I create an environment for helping adult clients set achievable goals, and integrate lasting behavior change to meet their fitness, and life goals; while at the same time, improving body image, and self-esteem.
---
"It takes an extraordinary health and life coach with Irene's combination of experience and skills who practices "Healthy Churches 2030" principles while helping churches respond to fostering healthy living patterns of its members." – Pastor Jeremy Simmons
"Irene's combination health and life coaching styles are unique. She includes the mind, body and spirit, which helps me to dig much deeper into those behaviors that I have wanted to change." – Laura Barsh
"I thought of myself as a consultant to Dr. Phillips, only to later realize that she was skillfully able to consult and motivate me into living a better healthy lifestyle." – Dr. Betty A. Alexander, Consultant & University Professor
"We as faith leaders recognize the need for health and life coach services like Irene's for solutions to keeping our members healthy not only in mind and spirit, but also in body." – Chaplain Gloria L. Mungo
"Dr. Phillips was my professor before she became a health and life coach. I realized that under her direction, I was able to achieve my short and long-term health and life goals." – Denise Mills, OTR/L
"I am pleased to offer my support for Irene as a health and life coach who understands the practical application of workplace wellness for businesses." – Wil Dees, Healing Stim, LLC, Waxhaw, NC
Because of the COVID-19 pandemic, health and life coaching services are limited. Please be safe and follow current CDC guidelines.
"Laus Deo"
Contact: iphillips-CardioWT@outlook.com